ATTENTION YOUNG WRITERS, EDUCATORS and EDITORS:

Click here to receive updates about the QWF Literary Prize
for Young Writers.
---
CALL FOR SUBMISSIONS
The QWF Literary Prize for Young Writers
Sponsored by
Champlain, Dawson, Heritage, John Abbott and Vanier Colleges, and the Conseil des arts de Montréal
The 2017 QWF Literary Prize for Young Writers will be awarded to an emerging writer who is a resident of Quebec and who is between 16 and 24 years old, inclusively, as of June 15, 2017, the contest deadline.

The prize will be awarded for the best short story, poem, or work of non-fiction written in English and published in an official literary publication in 2015 or 2016 (the two-year eligibility period is applicable only in this, the inaugural year of the prize).

Work may be submitted either by the author or by the journal in which the submission was published, and there is no limit to the number of submissions per publication or writer. All work submitted must be the final, published version.

Rules and Regulations
Maximum length for short stories and non-fiction is 4000 words. Maximum length of a poem is 100 lines.
An emerging writer, for the purposes of this award, is one who has yet to publish a book.
The writer must be at least 16 and under 25 at the time of the contest deadline.
Official literary publications encompass print and online journals or magazines published by secondary schools, CEGEPS or universities, as long as there is a selection process involved; they also include recognized professional literary journals. The publication does not have to be Quebec-based.
A Quebec resident writer is one whose main residence has been in Quebec for at least one year at the time of publication, and/or who has a strong ongoing proven connection to Quebec (for example, a long-time Quebec resident who is studying abroad).
The submission must have been written in English (i.e., translations are not eligible).
Three finalists will be selected by a three-member jury. The names of all finalists will appear in carte blanche and on the QWF website. Winners will be announced at the annual QWF Literary Awards Gala, held in November 2017.
The following prizes will be awarded:
Grand prize: $1000 and, when rights allow, republication in carte blanche
Second prize: $350
Third prize: $150
All three prize winners will receive a one-year membership in the Quebec Writers' Federation.
How to Submit
QWF is accepting submissions online through Submittable. To make a submission:
1. Prepare the following two files to upload:
PDF of the table of contents of the print or online magazine/journal in which the poem/story/non-fiction piece appeared.
PDF of the poem/story/non-fiction piece as it appeared in print or online.
These PDFs should be legible scans of print publications or screenshots of online publications. In the event that this is not possible, you may submit a PDF converted from the final edited version of the file.
2. Click on the following link to access QWF's page on the Submittable website: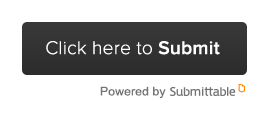 Click on the category that corresponds with the type of entry you'll make (e.g., Poetry: I am a writer, Poetry: I am a nominator, etc.).
Scroll down to the "How to Submit" section.
Follow the directions. You will be prompted to set up an account in Submittable if you don't already have one. Setting up an account is free.
The Quebec Writers' Federation gratefully acknowledges its prize sponsors: