The 2016 QWF Awards
The QWF Awards Gala will take place on
Tuesday, November 22
at the Corona Theatre (2490 Rue Notre-Dame O) in Montreal. Doors open to the public at 7:30 pm.
Tickets to the gala, including catered reception with the finalists from 6:30 to 7:30 pm: $50 ($40 for full-time students). They can be purchased through the QWF office only.
Tickets for the ceremony alone: $20 ($10 for full-time students).
These tickets can be purchased at the QWF office or at the following bookstores:
Argo
Bibliophile
Clio
Drawn & Quarterly
Paragraphe
The Word.
For more information: 514-933-0878,
admin@qwf.org
.
Thank you to gala sponsor - BMO Financial Group.
---
The QWF's 2017 Mentorship Program
Looking for a writing mentor? Want to be a mentor? The QWF is accepting applications from Quebec English-language Writers until
November 21, 2016
.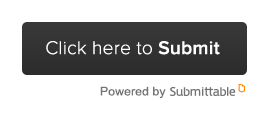 ---
The 2017 CBC Montreal​ / QWF Writer-in-Residence Program
Thank you to everyone who submitted an application. The winner will be announced at the QWF Awards Gala on November 22.
---
Turtle Island Reads
Find out more
about this live public event celebrating Indigenous stories and authors last September at Kahnawake Survival School in Kahnawake.
---
Fund for Public Readings by Quebec English-Language Writers
Funded by The Canada Council for the Arts
The Quebec Writers Out Loud Fund, which supports readings across Canada by Quebec-based English-language authors, is tentatively committed for the period from April 1, 2016 to March 31, 2017. It is possible that some funds will be freed up if an event is cancelled, so feel free to contact Lori Schubert at
admin@qwf.org
to inquire. You may submit applications for readings that will take place in the year beginning April 1, 2017.
About the program
.
---
The QWF Hire-A-Writer Directory
Whether you're a writer looking for an experienced coach, or a writing coach looking for clients, you'll want to take a look.
Find out more about the directory
.
---


carte blanche Issue 27 - Summer 2016 is now online. Read it here.


---
QWF Literary Dinners... And Teas!
Interested in hosting a literary star and 20 of your friends for dinner or tea?
Read about how it works
.
---
Attention CEGEP Professors! Did you know about the Writers in CEGEPs Program?
Read about the Writers in CEGEPs program
.
---
---

You did it! Thank you to everyone who supported the 2016 "Pyramid Campaign" and helped the QWF raise $10,000 to support the Writers in the Community program!



WIC workshop leaders Greg Santos and Tanya Evanson enjoying the work of their protégés at La Tuque High School using videoconferencing equipment courtesy of the Quebec Community Groups Network. Photo by Rita Legault.
---
WORDS & MUSIC
Words and Music is the QWF's literary cabaret. It usually takes place the 3rd Sunday of every month at Casa del Popolo, 4873 boul. St-Laurent. Doors open at 8:00 and the show starts at 9:00.

---
WRITERS OUT LOUD
The Writers Out Loud series showcases talented and personable English-language writers from across the province of Quebec.
---